CONTACT US TODAY TO BOOK YOUR NEXT APPOINTMENT
19 County Road • Mattapoisett, MA 02739 • Phone: (508) 758-8276
GROOMING
Emma Marie's is unique when it comes to our customized grooming services. By treating each one of our patrons on an individual basis, they get cleaned the way that works best for them, leaving them looking and smelling great for weeks. Because of the way that we value every pet individually, please make sure to plan on a 2 to 4 hour appointment time. We want to get your pet looking and feeling the best that they can, which requires a little time, but if needed we do offer an express service for an additional fee.
RABIES CERTIFICATE REQUIRED FOR EACH PET, BEFORE BOOKING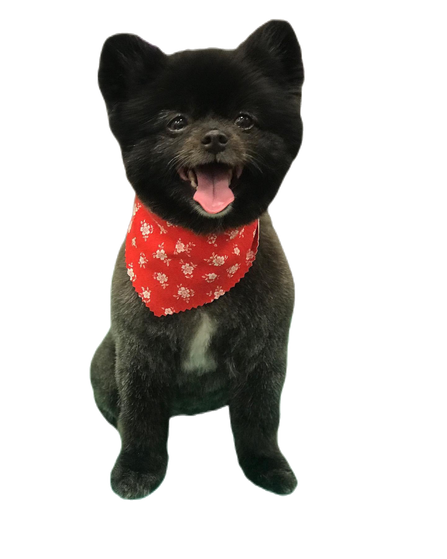 All Full Service Groomings Include:
Nail Trim
Bath with Prima Bathing System
Ear Cleaning
Brush-out & Dry
Haircut (if Full Body Haircut)
5 % dicount for full payment in cash bills
5% discount for returning within 30 days of last appointment
All prices are STARTING prices & are subject to change.
Dogs Weight (lbs.)
Full Body Haircut (All Oodle Breeds)
Full Body Haircut (Excluding Oodle Breeds)
Bath & Brush Out: Long Hair (No Trimming)
Bath & Brush Out: Short Hair (No Trimming)
1-20lbs
$90.75
$73.75
$51
$39.50
21-40lbs
$113.25
$96.25
$62
$51
41-60lbs
$135.75
$118.75
$73.75
$62
61-80lbs.
$158.50
$141.75
$85.25
$73.75
81lbs & Up

$192.50

+$1 per lb over 81lbs

$164.50

+$1 per lb over 81lbs

$96.25

+$1 per lb over 81lbs

$85.25

+$1 per lb over 81lbs
A La Cart:
De-Shedding Treatment…………………….. $18

Hot Oil Treatment……………………………… $12.50

Paw Massage…………………………………… $7

Blueberry Facial………………………………… $2.75

Express Groom…………………………………. $25-$75

FFF (Face, Feet & Fanny) (Bath Only) … $10

Neaten Up (Bath Only)……………………….. $25-$45

De-Packing ………………………………………. $1.75/min

Extra Handling Fee…………………………….. $1.75/min

Nail Trim ………………………………………….. $20
Other Services Include
Cat Batheing
Dog & Cat Nail Trimming